From Oil Changes To Tires, We've Always Got You Covered.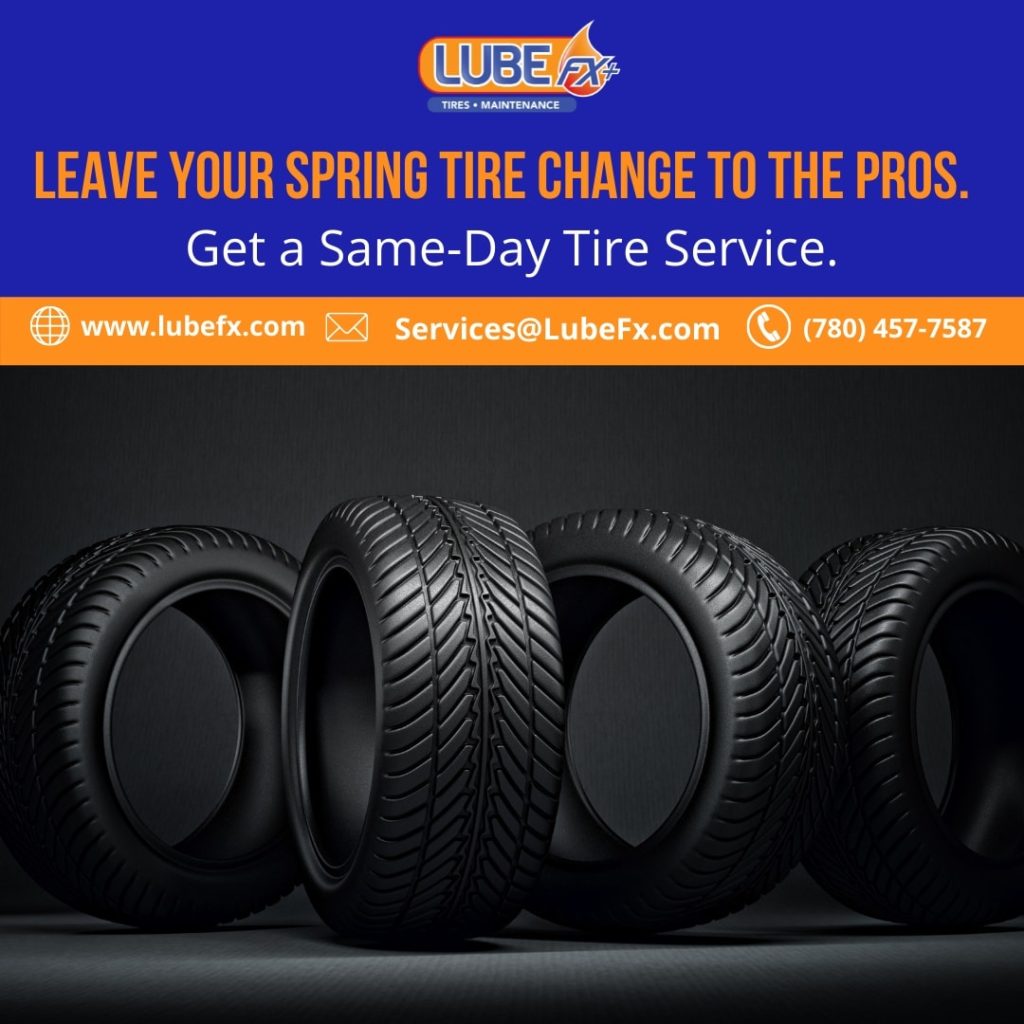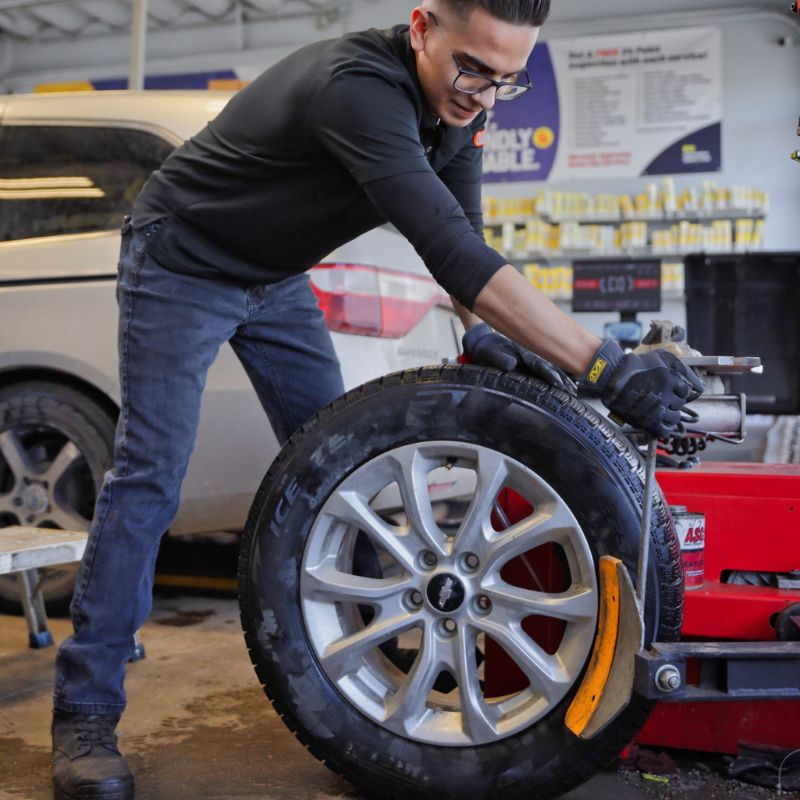 Get Your Tire Change At LubeFX Today
At LubeFX, we are dedicated to helping Canadian drivers tackle the various conditions they face on the roads. With bitterly cold winters, scorching hot summers, freezing rain and floods, you name it – having the right contact with the ground is essential to stay safe. So when winter has a firm grip or spring is about to come around again, make sure to get your seasonal tires changed quickly and conveniently at your nearest LubeFX! Best of all? We won't just change your tires – we'll also provide a complimentary inspection while your vehicle is mounted. All you need do is enjoy some free coffee while you wait… before driving off with confidence into the new season.
When changing seasonal tires, keep these things in mind:
Winter tires should be installed as soon as the average temperature drops below seven degrees Celsius.
As soon as the temperature rises over seven degrees Celsius, you can switch to a summer or all-season set.
Tire replacement at the right time isn't just a safety measure – it extends tire life as well.
For your tire change at LubeFX, you don't need an appointment, and you can expect same-day service.
LubeFX: Why Change Your Tires Here?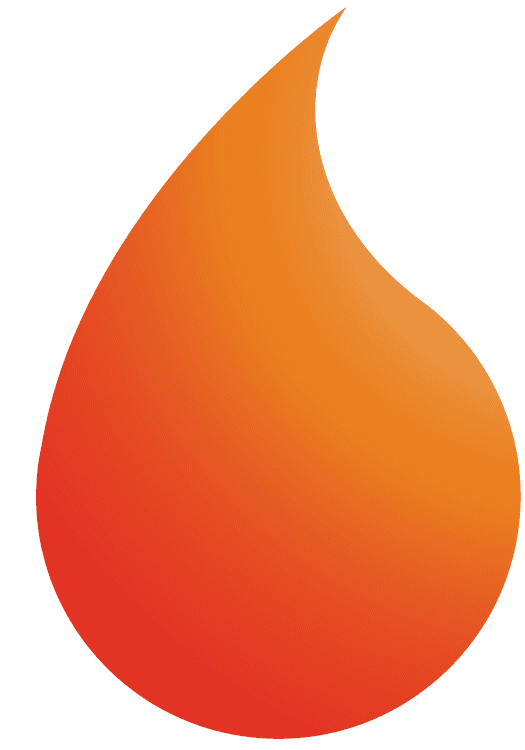 Buy & Finance Your Tires With Us.
Get Low-Payment Financing On Your Maintenance Service &/or Any Tire Purchase Today. We offer 0% equal or No payments for Up To 18 Months. Guaranteed Approvals.
Call or email us for a quote today. 780-457-PLUS (7587) or Services@lubefx.com.
Your feedback is important to us.
Main Location
12621 Fort Rd NW
Edmonton, AB
Hours Of Operation
Mon-Fri 8:30am to 7:30pm
Sat & Sunday 10am to 4:30pm
Contact Us
Call (780) 457-7587
Service@lubefx.com