Express Oil Change & Tire Service – No Appointment Needed
Save Money on your Oil Change
We value integrity, speed and quality of care above all!
LubeFX + mission is to redefine the quick-lube experience by providing unmatched customer service & car-care experience that focuses on the values of integrity, speed & quality service.
When it comes to the best place for an Oil Change, Tires & Vehicle Maintenance services, LubeFx + sets the standard of quick & professional service. It isn't just about an oil change, but it's also about creating a friendly relationship & educating our customers on the importance of Preventative fluid maintenance.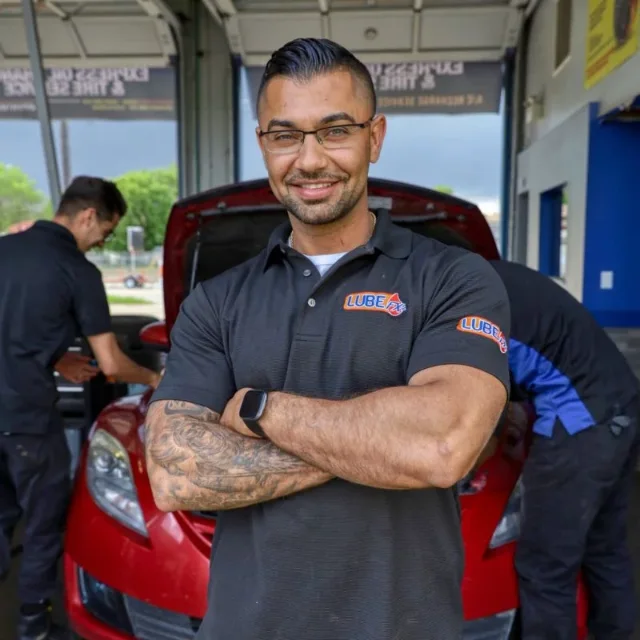 We take pride in what we do
Here at LubeFx, we offer a Fast, friendly & reliable vehicle maintenance service to help keep your car running smooth and in tip-top shape.
Leave your Car-Care worries to people that care
At LubeFX+ , We want to give you more than just an oil change service – but also Peace of mind to go along with it. Lubefx plus takes pride in Quality Service. We use Warranty-Certified products that meet your vehicle's Manufacturer Service Specifications & requirements.
Enjoy the LubeFx experience
here's what you get with each visit: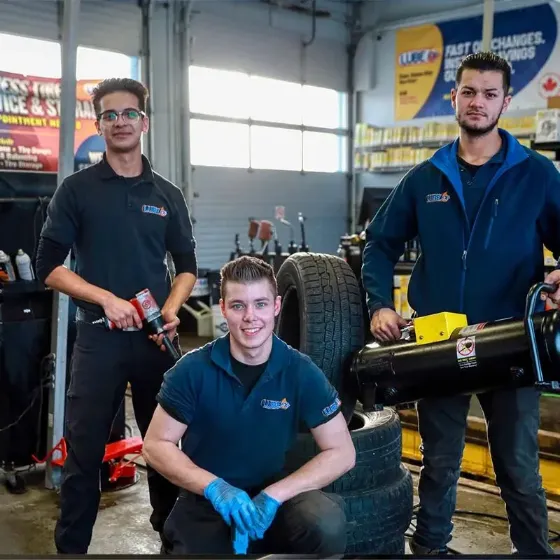 We Are Edmonton's leading Quick-Lube Service, whether in Quality Service or the lowest price. We Value our customers – and this is why we want them to get a much better service for a fraction less than anywhere else. LubeFx+ conducts a quarterly Market Price Assessment for automotive retail services in the quick-lube industry – this ensures that our customers are always saving more with each visit.
NO APPOINTMENT NEEDED, SAME-DAY SERVICE
At LubeFX+ , your time is our top priority.
Pull up, sit back & relax – allow us to give you something less to worry about.
We offer Oil Change & Tire Services that are quick and convenient for you without booking an appointment.
Our certified technicians are always ready to provide you with the right Car-Care to help keep your vehicle running in top-notch shape & performance.
We will deliver a thorough assessment of your vehicle's needs with each visit. From checking tires washing windows to our courtesy 24 Point Maintenance Checks and Engine Code Diagnostics – our team will have you back on the road, worry-free.
We offer complimentary beverages, such as water, coffee, and tea. – Consider trying a cup of our hot mocha chocolate drinks
Owning a LubeFX Plus Franchise
Owning a LubeFx+ franchise allows you to own & operate a successful business with a team of business & marketing experts. Our Goal is to provide our franchisees with the exceptional support to help make their Quick-Lube franchise experience true success.
Your feedback is important to us.
Corporate store location
12621 Fort Rd NW
Edmonton, AB
Hours Of Operation
Mon-Fri 8:30am to 7:30pm
Sat & Sunday 10am to 4:30pm
Stat Holidays 10am to 4:30pm
GET IN TOUCH
Call (780) 457-7587
Services@lubefx.com