Battery Replacement Service
Keep your vehicle fully charged.
LubeFX+ Battery Replacement Services
Our car battery replacement service in Edmonton is the essential role for keeping your vehicle in power and never leaving you stranded. It has many functions such as providing energy to your lights, heater, radio, air conditioning, and most importantly, giving your engine just enough power to get it started. Over time, your battery can lose the ability to store and send off electrical charges required to keep your vehicle in control.
Come in to see one of our friendly technicians for a courtesy battery check to ensure that your vehicle gives the right power you need to help keep you moving forward.
Ask about our Battery Post Cleaning Service.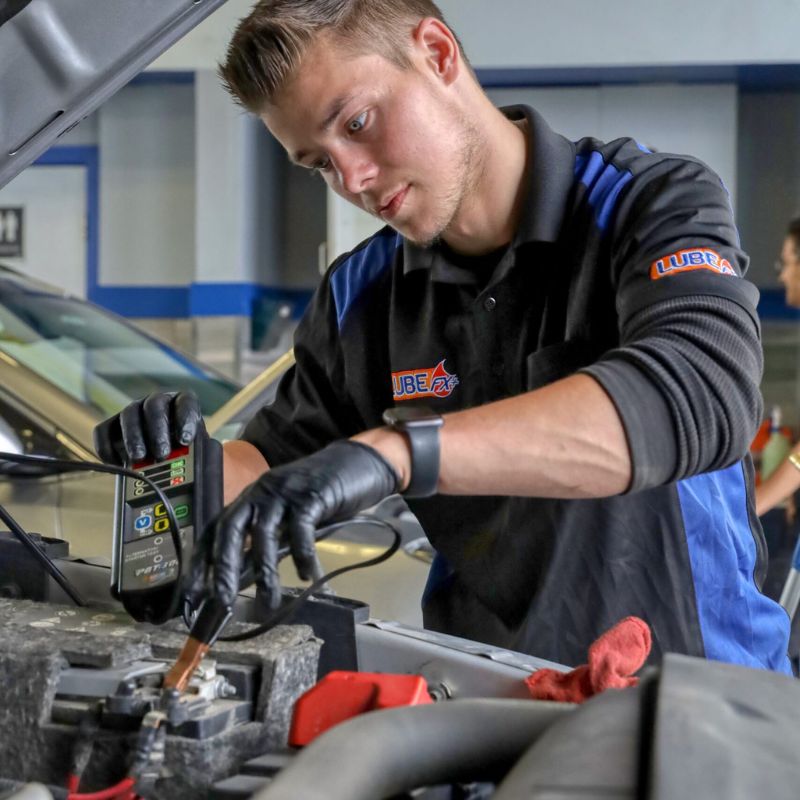 What you need to know about when to change your battery
The last thing you need is a car that won't start because the battery is dead. Without a functioning battery, your car won't start, and electrical components won't function. Your car battery is an important element of your car. It's a source of energy to start your ignition, and it provides power to car accessories. LubeFX+ in Edmonton, AB has quality, top-notch car battery replacement near me, testing, and service. Avoid the inconvenience of a dead battery and damage to your electrical system by replacing your car battery at the right time.  
What Does a Car Battery Do?
The primary function of your car's battery is to provide a charge of electricity that is utilized by the starter motor and ignition system, so the engine can turn over and start. It maintains a constant electrical charge to keep your vehicle going. It also supplies power to items like the ECU, radio, and clock when the vehicle is not being used. An automotive battery is rechargeable and on average, will last 3 to 5 years. Driving habits and exposure to extreme elements can shorten the life of your car battery. To help you care for your battery, we suggest the following:
What Causes Your Battery to Die?
Even though your car's battery can be recharged, it has a lifespan and will eventually need to be replaced. Having your battery tested regularly can save you a lot of time and hassle by identifying the potential life left in your car's battery. General usage will cause corrosion over time, electrical shorts, and loss of electrical capacity. The following issues can impact battery life: 
 Leaving the lights on, including the interior lights
 Items like dash cams run down the battery when the car is off
 Repeated short trips can mean the battery doesn't get the opportunity to recharge
 Vehicles sitting unused for long periods 
LubeFX+ Does Battery Replacement in Edmonton, AB
Stop by LubeFX+ in Edmonton, AB for a quick diagnostic test of your battery. It could save you from getting stranded with a dead battery at the worst possible time. Always recycle your old batteries to help minimize the resources needed for manufacturing brand-new batteries. Allow our team of mechanics to help you in deciding on the right battery for your vehicle. We can also safely and professionally install your battery and get you back on the road. Contact us for your next battery replacement or other Edmonton, AB, auto services with LubeFX+. We can take care of all your battery care needs, auto services, and tires in Edmonton, AB.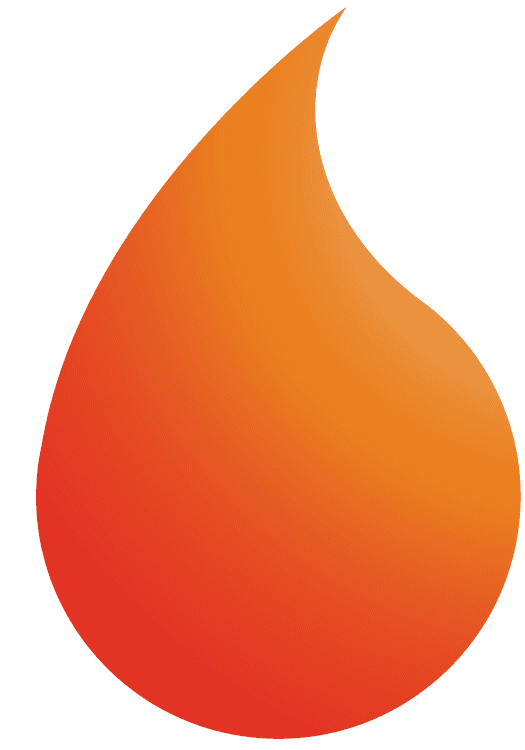 Save Money On Your Next Service. Get Coupons Online
We make Car Maintenance a breeze. We Offer Financing On Any Major Maintenance Service &/or Tires Get Equal Payment Plans or No Payment Plans at 0% Interest Free for up to 18 months! Ask Us How Today.
Your feedback is important to us.
Main Location
12621 Fort Rd NW
Edmonton, AB
Hours Of Operation
Mon-Fri 8:30am to 7:30pm
Sat & Sunday 10am to 4:30pm
Contact Us
Call (780) 457-7587
Service@lubefx.com