Hitting the Pavement & Needing Tire Repairs?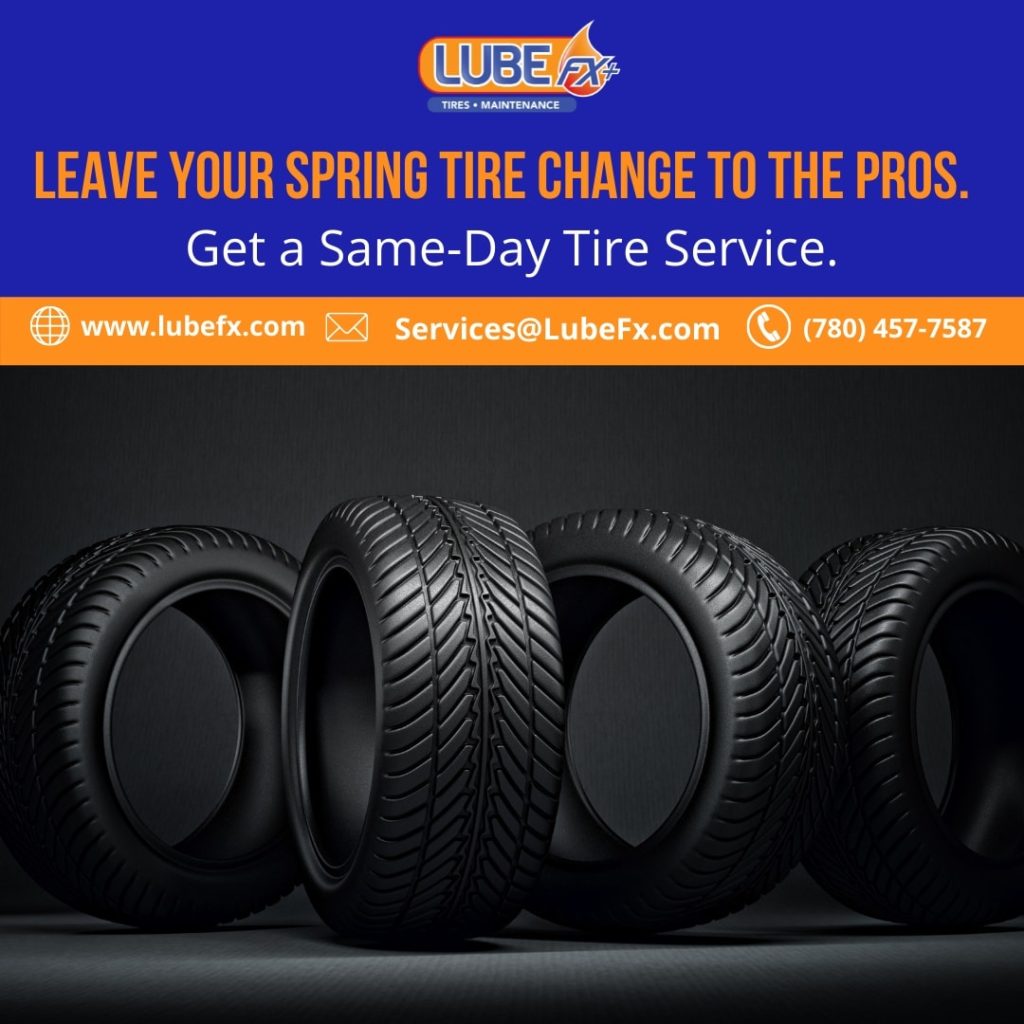 Tire repair in edmontonn, Tires for sale Edmonton, Tire shops Edmonton,
If you are in need of a tire repair in Edmonton, then you should look no further than LubeFX+ your Tire Repair Service in Edmonton.
LubeFX+ Tire Repairs is the go-to tire shop for all your tire needs, no appointment necessary. We offer a tire repair near me wide range of services such as tires for sale (financing available) and tire change and tire rotations, as well as tire repair and maintenance. Our customer service is unmatched and they will do everything they can to make sure that your experience with them is nothing but positive.
Flat Tire Repairs
The first step to a flat tire repair Edmonton is to find the cause of the flat. The most common causes are nails, screws, and bolts.
The second step is to remove the nail or whatever caused the flat by using a repair kit if one is available, or by using a tire iron. If there are no tools available, then it's time to call for help.
The third step is to find out what type of tire you have and what type of plug you need for that type of tire. This will be on the side wall of the tire in small print near where you put air into it.
Tire Repair in Edmonton
Tires are one of the most important parts of your car. They provide you with traction and control, and help keep you safe on the road. LubeFX+ has cheap tire repairs Edmonton
If your tires are damaged or worn, it can cause unsafe driving conditions that can lead to a crash.
There are many reasons why tire damage may occur, such as:
– Poorly inflated tires
– Overloading your vehicle
– Driving over nails or other sharp objects
– Damaged wheel rim
– Defective tire valve
We have a great selection of this year's top-selling tires and we have some of the best tire prices in Edmonton, AB. You can search a tune up near me.
That's not all, we have some excellent spring auto service maintenance packages that will keep your ride running smoothly this summer.
LubeFX+ Tire Financing Available
Lubefx offers a variety of financing options for car, truck and SUV tires.
We offer low interest rates and flexible payment plans to help you get the tires you need, when you need them.